We are proud to announce that we have been selected as one of the satellite hubs of Coventry Bears Rugby League Club.
The Bears are the biggest rugby league club in the Midlands, and are teaming up with us, the Gallagher Rugby Club of The Season, to form The Griffins Rugby League Club.
This enables us to offer both rugby union and rugby league to our local community at Spring Lane and through our in-school programs and after school activities, we will be able to reach out to all ages with a summer-based sport.
Phil Spencer, Director of Coaching at ERFC, commented; "It's fantastic to have been considered to partner with Coventry Bears. Their 20 years of experience will help us build a solid platform for mini & juniors and further down the line, youth & senior squads. The Bears share a similar ethos as our club in their desire to interact with local communities and create a diverse and inclusive sport. We have a commitment, as part of our Changing Lives Through Rugby campaign, to offer free rugby to all under 18s. The addition of rugby league means we can now extend the offer in the summer months as well, making it a year-round opportunity for the kids in our community".
We are so proud of being able to expand the number of sports available at Spring Lane. With the Rugby League World Cup being held in England in 2021, this is a unique chance for the development of the game within Erdington.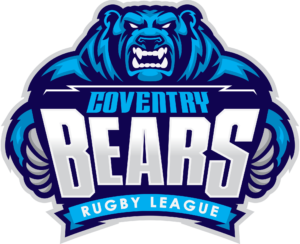 We hope you will join us in thanking Coventry Bears for allowing us to be a part of something fantastic.
If you want to play either form of the game or support the club in bringing sport to the community please get in touch.
For more information please go to Erdington Griffins — Coventry Bears or Coventry Bears.