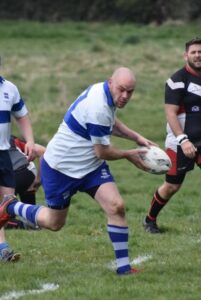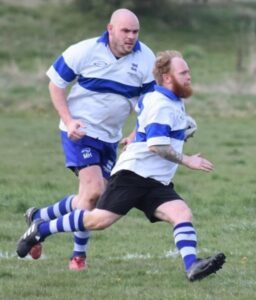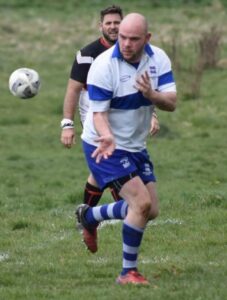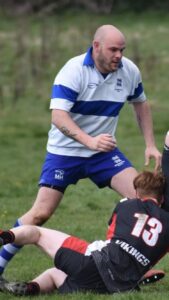 Why did you start playing rugby?
It was either rugby or Spanish club twice a week. So I chose rugby to get fit.
How long have you played for ERFC?
Since September 2018.
Why did you choose Erdington RFC?
My good mate Dan Moran plays for them.
Any pre-match routines/habits?
Jump in the kit bag and get my shirt. I only play with number 5 on my back.  Bit of sideways jumping like a footballer.
Best rugby memory?
Getting close to the line for my first try (haven't scored one yet) against Camp Hill.
As a forward, what's your opinion on the ERFC backs?
Dropping the ball in training ruining our routine. Clean it up lads!